10. Mr. America
Who knew that the Red, White, and Blue of the American Flag could be worn the way this masked superstar did. Who was he? He was the embodiment of AMERICA!
photo credit: wwe.com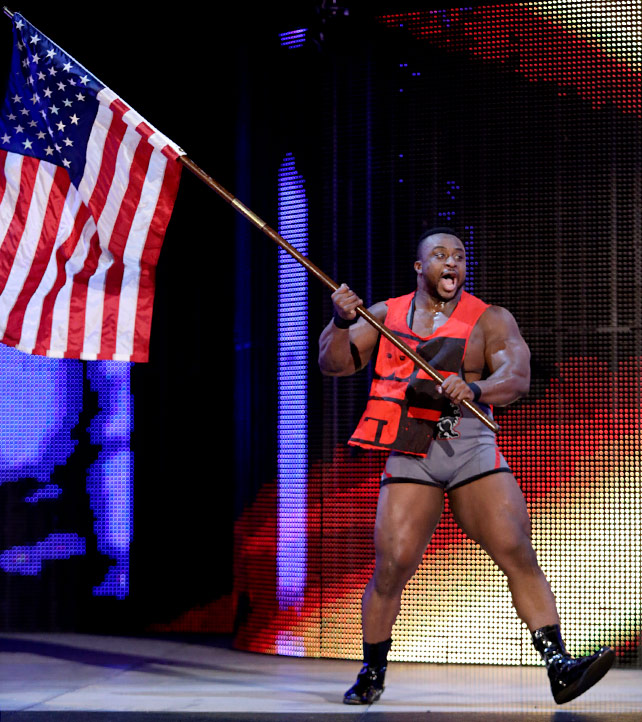 9. Big E
During his recent stint with Rusev, the Bulgarian Brute, we realized just how patriotic Big E really is. He also sounds very much like a preacher, or Martin Luther King... Not really sure which. Nonetheless, Big E has held the American flag proudly over the last couple of months and deserves to be on the list!
photo credit: big-e.org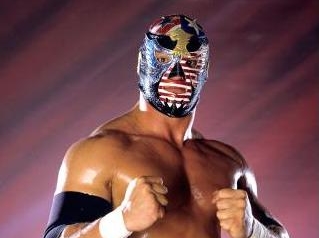 8. The Patriot
While Mr. America may have been the living embodiment of America, The Patriot was before him. Dawning the colors of the American flag, and even sporting an Eagle proudly on his mask!
photo credit: wwe.com
7. Lex Luger
All Aboard the Lex Express! After his Narcissistic persona wore off (and of course Hogan leaving the company) Lex showed his true colors... RED WHITE AND BLUE!!! Thats right! Luger was the All American before Swagger was out of diapers!
photo credit: allwrestlingsuperstars.com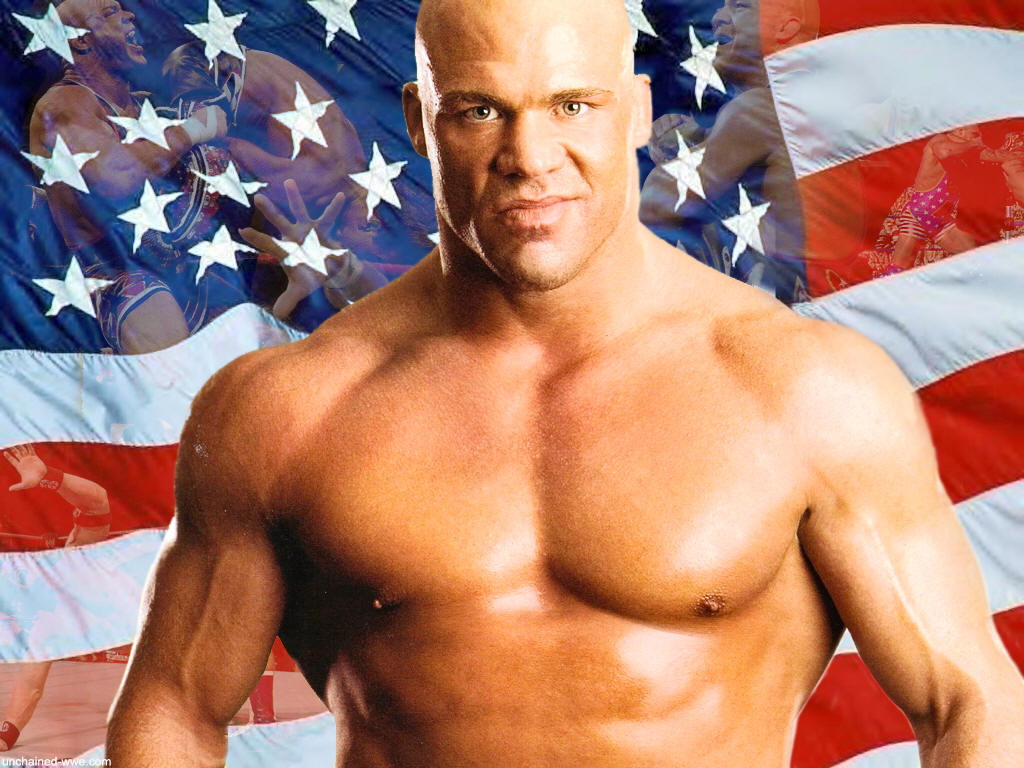 6. Kurt Angle
Is there anyone more American than our Olympic Hero, Kurt Angle? I think not. This guy won the Olympic Gold Medal in 1996 with a BROKEN FREAKIN' NECK! Just so he could make his home proud... 'Merica!
photo credit: sportskeeda.com
5. Jack Swagger
Who better than the All-American American, Jack Swagger to represent our great country! This young guy has made a career being a Real American, and does everything he can to make his country proud. Even if that means hurting a superstar from the UK. (Sorry Wade, America has some bad news for ya!)
photo credit: wwezone.org
4. Hacksaw Jim Duggan
Can you even HAVE a list without including the 2x4 carrying, American flag waving, stud of a wrestler named Hacksaw? I mean come on, when you think of ho's and USA... you think of Hacksaw!
photo credit: hacksawjimduggan.net
3. The American Badass Undertaker
Now taker isn't normally known as a patriotic gimmick, but when he made his return from injuries at Judgment Day 2000, he became the most American badass of the attitude era!
photo credit: shelf3d.com
2. Sgt. Slaughter
Not many men are more patriotic than Sgt. Slaughter (and never mind the fact that he defected and aligned himself with Iraq for awhile... those were dark times). Slaughter is known as the real life G.I. Joe, so much so they even put him in the cartoons! If Lady Liberty and Uncle Sam had a love-child, it would be Sgt. Slaughter. ATTEN-HUT!
photo credit: allwrestlingsuperstars.com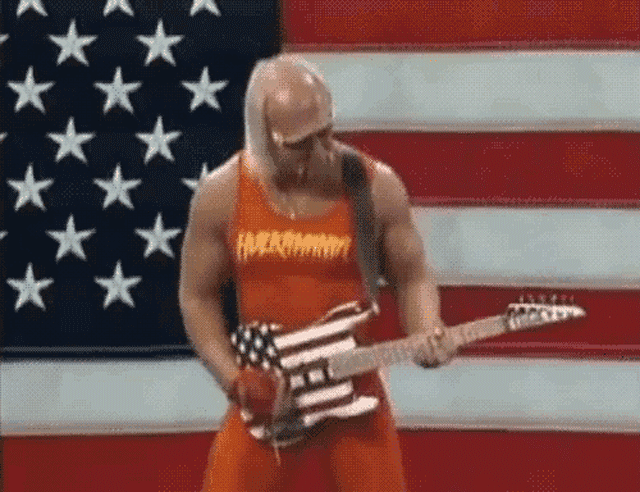 1. Hulk Hogan
You could say Hulkamania is running wild... I'd like to say Americamania is running even wilder! Who else but the Hulkster himself could rock a solo on a guitar with the American Flag printed on it. He's a real American, and fights for the rights of every man. Not to be confused with Mr. America (It's still real to me dammit!) Hulk Hogan is the most patriotic superstar ever!
photo credit: tosh.cc.com